Meet Ian
Together we can get Hawaiʻi back on track.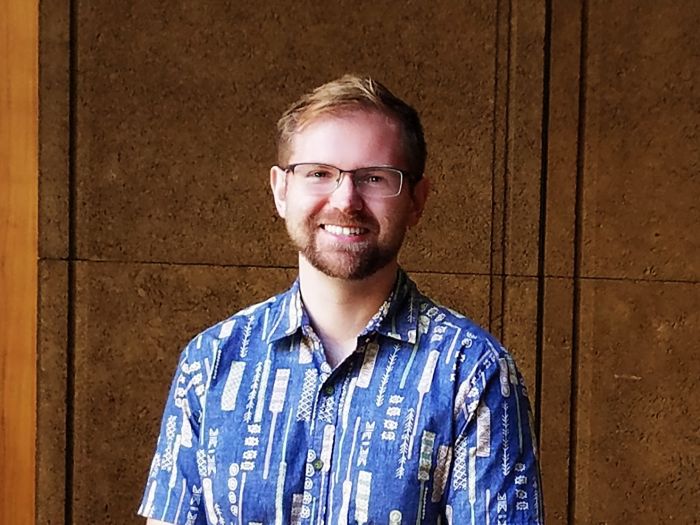 ALOHA!
I was born in Senate District 11 and raised by my mother on Kauaʻi. Growing up I developed a passion for public service early on. I founded the Youth Advisory Committee to Mayor Bernard Carvalho where I spearheaded a successful campaign to establish the Kaulana Bus Pass a Kauaʻi Community College Student ID bus pass, which to this day continues to dramatically improve bus ridership among students and remove barriers for students attending college.
I am a proud graduate of the University of Hawaiʻi at Mānoa with a B.A. in Economics and became more involved with public policy and community organizing. During my time as a student and for years afterward I was an Opportunity Leader with Opportunity Nation where I advocated nationally for provisions in the Workforce Innovation and Opportunity Act and other legislation that would help the 11.1% of Hawaii's 16 to 24-year-olds who are neither employed nor in school to find worthwhile opportunities. This interest in the economic futures of young people inspired me to join the executive board of RYSE , a 501(c)3 non-profit organization operating a youth access center and shelter services. While on the executive Board, I worked with Senator Chang and Representative Tam introduce and pass HB282 in 2021 which finally allowed shelters to allow unaccompanied homeless minors to stay the night in shelters.
Until recently, I was the Public Policy and Advocacy Manager for the Alzheimer's Association - Hawaiʻi where I successfully shepherded legislation improving dementia training standards for first responders and establishing a Dementia Coordinator position within the Executive Office on Aging. Today I work at the State Legislature as the legislative aide to the Chair of the Senate Committee on Housing. In total, I have 6 years of experience working professionally in legislative policy.
I am honored and privileged to serve as Chair of the Makiki/Lower Punchbowl/Tantalus Neighborhood Board. In my time as Chair, I have worked on community issues big and small. I initiated an annual Board Legislative Priority Report that we presented to our community's legislators, passed a resolution calling for improvements to Makiki District Park and the establishment of a State Library in Makiki, called upon the City and County to abate the abandoned Pensacola home , and organized a community effort to work with State and Federal leaders to prevent the closure of the Mānoa Post Office . Recently I led the Board in calling upon the State of Hawaiʻi to adopt the ALOHA Homes proposal to increase the number of affordable homes, calling for local and state governments to work to diversify Hawaiʻi's economy, and demanding the United States Navy defuel Red Hill and shutter the facility that is threatening Oʻahu's drinking water.
I am running to be your next state Senator to apply my experience, passion, and energy to represent the best interests of our community, and all of Hawaiʻi. Today we find ourselves in a defining moment for Hawaiʻi. If elected, you can count on me to work with our community to find solutions together. I humbly ask for your vote.